Welcome to the Image Database Wiki
Featured Comic
Kyle Barnes finds himself haunted by demons, bent on possessing those closest to him. His touch hurts them, yet he gives them energy to survive. The comic book Outcast is a breath of fresh air from writer Robert Kirkman, best known for The Walking Dead and Invincible. Follow Kyle as he uses his skills along with Reverend Anderson to solve why demons plague his life.
Read more about Outcast and its characters on the Outcast Wiki!
Random Image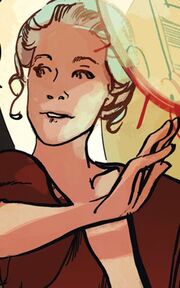 With 6,724 images on our database, there is no shortage of comic cover art, fan-art, or pictures of your favorite characters and teams.
This image has been randomly selected from our database. Each time you visit our site, you should see a new image here. For more information about it, click directly on the image. The resulting page will detail when it was uploaded, by whom, and often overview which articles use that particular image.
Please visit our character, cover art and fan art galleries and feel free to upload as many images as you like. We have categorized our images into several groups, for easier future reference. Have fun!
This Week's Comics
No TPB of HC found to be released this week.
News
August 25th, 2015 A new direction for Spawn. Read More.
July 2nd, 2015 The biggest news from Image Expo: Invincible Reboot and more: http://bit.ly/1IwcBlZ
June 30th, 2015 The Sons of the Devil first episode has been released for free to watch!

11:39

Sons of the Devil - Episode 1
---
Ad blocker interference detected!
Wikia is a free-to-use site that makes money from advertising. We have a modified experience for viewers using ad blockers

Wikia is not accessible if you've made further modifications. Remove the custom ad blocker rule(s) and the page will load as expected.