Rick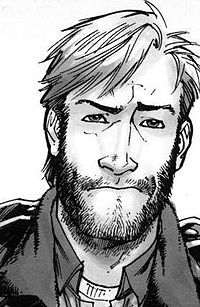 Base Of Operations
Georgia
Characteristics
Status
Origin
Police deputy Rick Grimes was born and raised in Cynthiana, Kentucky. At the age of 29, Rick was shot in the line of fire by a unnamed criminal. He was placed in a coma for a month's time. When he awoke he found the world in ruins and overrun with the dead.

Appearances, Images, and Quotes Edit
ReferencesEdit
Ad blocker interference detected!
Wikia is a free-to-use site that makes money from advertising. We have a modified experience for viewers using ad blockers

Wikia is not accessible if you've made further modifications. Remove the custom ad blocker rule(s) and the page will load as expected.